Renting of facilities for events
Sotón offers its facilities to companies and organizations to develop different activities: leadership courses, company lunches and dinners, promotional actions for products and presentations, film or spot shooting scenarios, training, group dynamics, concerts, fashion, etc. The offer, once approved, may always be adapted to the clients' demands.
Send us your proposed activity and we will evaluate the budget. You can request information here or by calling +34 630 119 642 from 10am to 2pm and 4.30pm to 6pm.
FETUMI
Since 2016, Sotón hosts annually the first Industrial and Mining Tourism Fair in Spain (FETUMI), and is an ideal setting for your events both in the garden areas of Pozo Sotón and in its interior galleries, its Engine Room or the CEMM.
Activities for companies
More than 50 companies have developed training courses and other corporate activities at Pozo Sotón. The mine is an inspiring example of hard teamwork.
Leading brands and chefs from the Michelin guide have brought their events to Pozo Sotón´s Engine Room, attracted by the uniqueness and historical burden of the facility.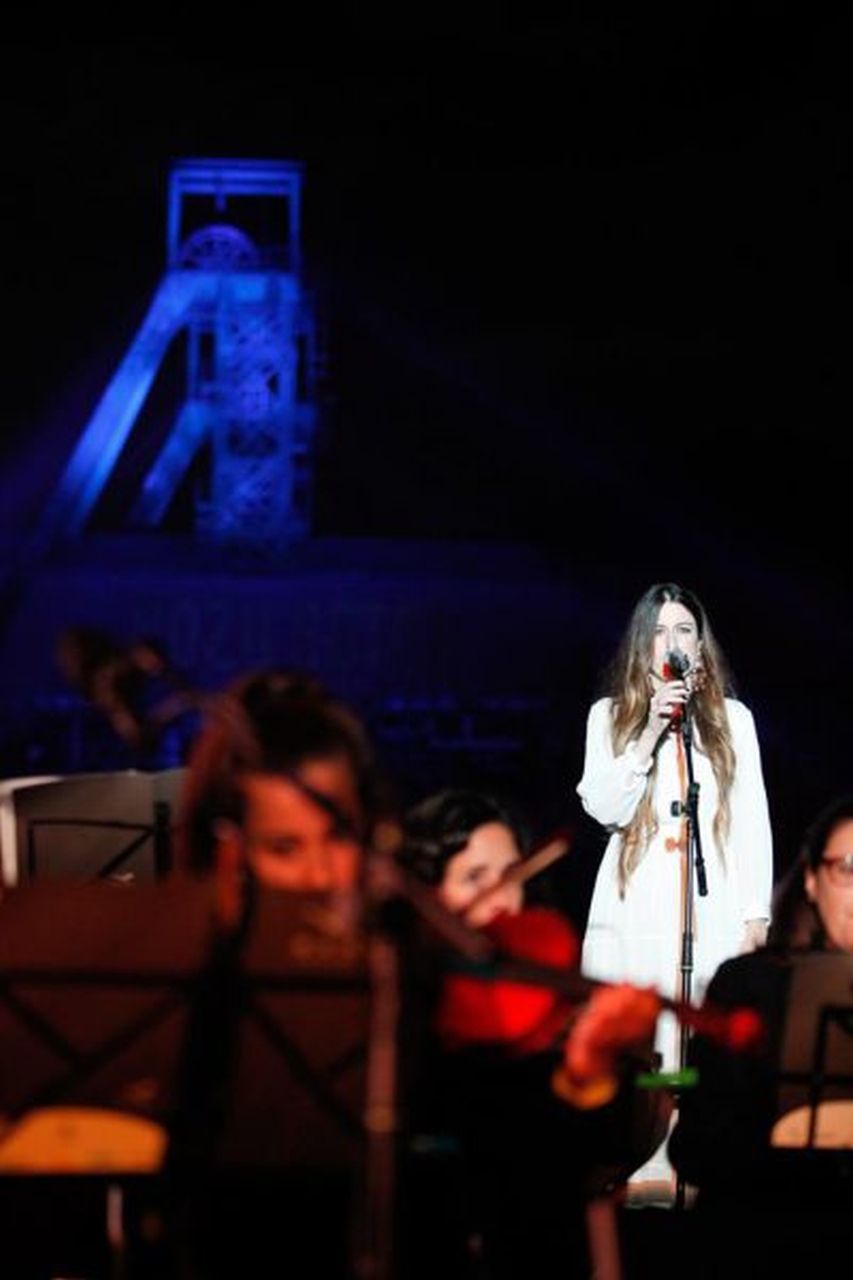 Concerts
Pozo Sotón has been the scene of numerous musical performances, including a tribute to those miners died in an mining accident, an event that took place as part of HUNOSA's 50th anniversary, in which almost 200 artists participated.
Exhibitions
A historical industrial space with easy access to hold exhibitions of painting, sculpture, classic cars…
Warner and Movistar, among other companies, have shot at Pozo Sotón, "a unique setting" according to some renowned directors.
Sporting events
The mine has hosted internationally renowned sporting events such as chess championships, basketball and traditional sports exhibitions as well as the first extreme trail in the world to be run in a coal mine at a depth of more than 500 metres.
Plan your event. We'll study it. We have indoor and outdoor areas with facilities and equipment for cultural events: talks, round tables, product presentations, books, fairs… Tributes, sports activities, film shoots, exhibitions, colloquiums, gastronomic experiences, training courses… If it is technically feasible and there is no inappropriate content, everything has a place at Sotón.