Pozo Sotón is the ideal space for holding unique events. Declared "Cultural Interest Assets", it is a major work of architecture and one of the most symbolic elements of Asturian industrial heritage.
The building where miners took a shower after hard work has been renovated, maintaining many of its original elements to become a versatile events room of 1,000 square meters.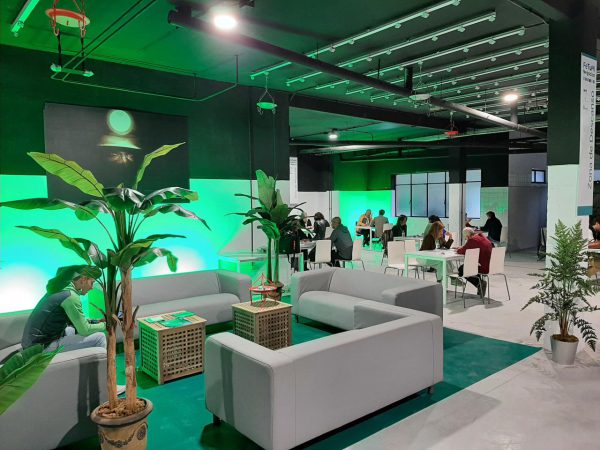 In a strategic location, 40 minutes away from Asturias airport and less than half an hour from Oviedo and Gijón, Pozo Sotón can host every kind of events: congresses, conventions, promotional actions, sports presentations, corporate lunches or dinners, gastronomic experiencea, exhibitions, book presentations…
Pozo Sotón offers a huge range of possibilities depending on event you are willing to organize, as you can create different atmospheres. Our parking facilities can accommodate 300 vehicles.
Pozo Sotón combines strategic location and industrial symbolism
If you choose Pozo Sotón, your event can be enriched with our original tourist proposal that offers visitors the chance to tour its galleries and feel like "miners for a day" drilling coal or drilling a gallery next to the company's miners –an activity often hired for 'team building' and motivational dynamics-
The uniqueness and historical charge of the facility make it a unique space for holding events in Asturias.
Download our Events Dossier
You can request additional information by calling +34 630 119 642 from 10am to 2pm and 4.30pm to 6pm or sending an email to eventos@pozosoton.es